Coogee prioritises safe and environmentally responsible operations in every aspect of our operations.
Safety and Compliance
The safety and wellbeing of our people, operations and the communities we operate in is a fundamental consideration in everything we do at Coogee and is essential for the success of our business.
We believe that safety is achieved through sustained focus and hard work, involving all of the Coogee team, all of the time.
We acknowledge the trust and responsibility placed in the Coogee team to manage the hazards potentially present in our workplace, processes, vehicles and plants.
We are committed to having good processes and tools, along with competent, diligent people to provide effective risk controls, ensuring we are compliant with regulatory requirements.
The care and the effort that we place in health and safety in our workplaces and during our work, will ensure the health and safety of our workforce, contractors and customers and ultimately the wider community.
Read Our Quality Policy
Emergency Response Team
Our People
At Coogee we pride ourselves on our greatest asset, our people. Our culture is based on our core values of trust, integrity, quality, innovation, safety and teamwork. We are committed to the development of our people in a dynamic workforce. The safety and health of our people comes first in our decisions. We respect the rights of all our people and value their diversity and differences.
Our people are presented with opportunities to make a difference to maintain our status as an employer of choice. We actively promote the enhancement of the wellbeing of our employees by offering a range of complementary services that encourage a positive, healthy lifestyle.
Join the team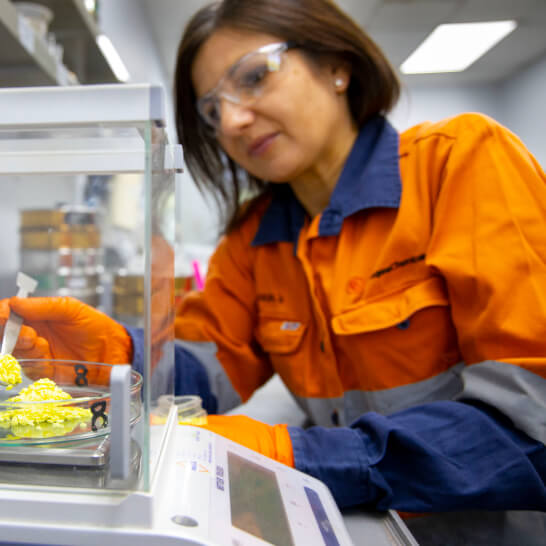 Laboratory, Kwinana, WA
The Environment
Coogee is committed to protecting our environment and minimising the environmental impacts associated with our activities, products and services. We have developed a robust environmental management system with a strong emphasis on continual improvement in environmental performance, which we believe is essential for the success of our operations.
At Coogee we understand there has never been a more important time to reduce our environmental footprint. As such, we continue to invest in renewable energy, waste minimisation and diversion, and increased efficiencies throughout the business.
Coogee has a long history of creating 'green' environments around our sites. Over the decades, we have planted thousands of native trees and other vegetation to promote a high level of biodiversity and an appreciation of the beauty of Australian flora.
Read Our Environment Policy
Administration Building, Kwinana, WA
Want to learn more?
Get to know the team.